Gets into those tight spaces you had given up on!
In addition to normal surfaces, it can also clean difficult spaces as narrow as 2cm wide. The head can rotate vertically, so it can fit into the vertical gaps next to furniture and appliances to clean every inch.

It has a thin, double-sided head,
and can rotate 360 degrees,
so it can fit in 2cm wide spaces!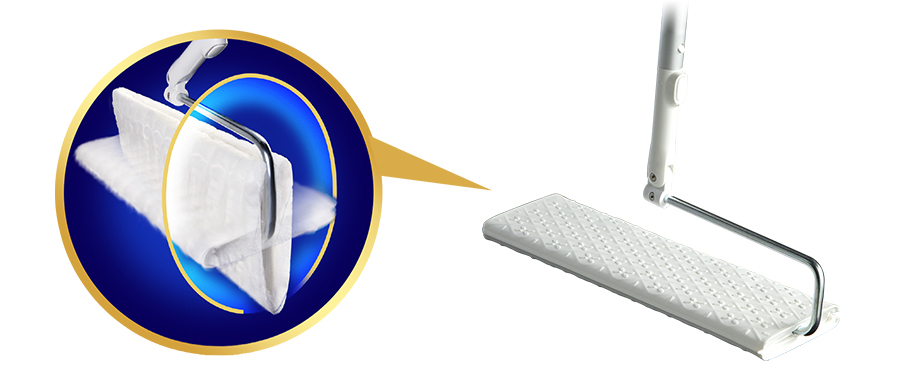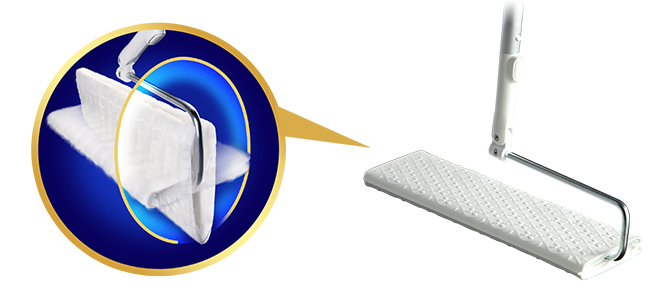 ※This is an image diagram.

With a raised diamond pattern,
the entire head picks up dirt!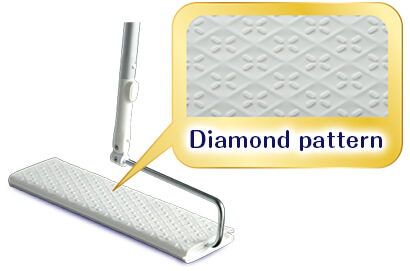 ※This is an image diagram.

Secure joints and soft grip
Has secure joints that lock in place.
You can change the number of sections to modify the length.
Thanks to the use of our soft grip,
it's easy to hold, and doesn't slip!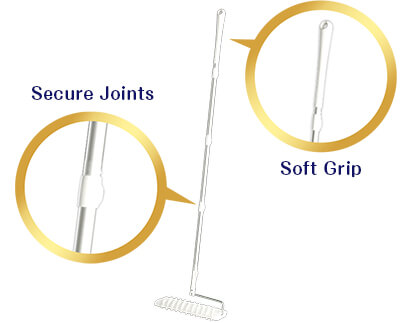 Fits into spaces as narrow as 2cm wide, so it makes it easy to clean many different areas